Article by Larry Jock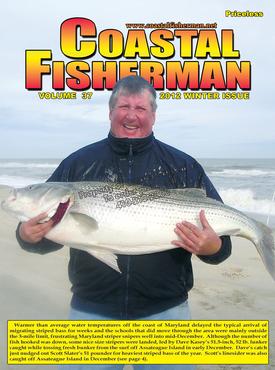 Each year, tackle manufacturers gather in Las Vegas to promote their wares at the International Convention of Allied Sportfishing Trades (ICAST). Winners are selected in several categories in addition to one product being selected "Best of Show".

In this column, we have highlighted a few of the winners.

BEST OF?SHOW & BEST LINE

Pure Fishing, Inc. took home top honors in the "Best Line" category and was named "Best of Show" for their Berkley NanoFil fishing line. Berkley promotes the line as the next generation of fishing line that is not monofilament, not a braid and not fluorocarbon. The line is comprised of hundreds of "stronger-than-steel" Dyneema Nanofilaments that are molecularly linked and shaped into a unified filament line. The company boasts that the line has zero memory, zero stretch and has the thinest line by label rating of all Berkley fishing lines, making casting effortless and long.

The NanoFil line mainly comes in 150 ($19.95) and 300 ($38.95) yard spools in line weights ranging from 1 lb. to 12 lb. test. You can also buy 1,500 yard spools in 4-12 lb. test ($179.95).


BEST BOAT

All you need to do is take a glance in to the bay and you will see that fishing from a kayak is really gaining in popularity.

"Best Boat" honors went to Hobie Cat for their Hobie Mirage Revolution 11 kayak. The Revolution 11 is a first of its kind, integrating the feel of a longer touring kayak with a shorter more maneuverable kayak. Measuring 11' 6" in length and weighing only 47 lbs., the boat is powered by Hobie's MirageDrive system where two pedals drive a pair of underwater fins.

With 5 colors and several set-up options to choose from, the Revolution 11 is very customizable. Anglers will appreciate ample storage space, two molded-in rod holders and a livewell. If you are tired of paddling, the boat also comes with a sailing package.

MSRP on the basic Revolution 11 is $1,749.

BEST HARD LURE

Prior to the fishing tackle company, Sebile being sold to Pure Fishing, Patrick Sebile was establishing a reputation in the industry for innovative products. Now under the umbrella of Pure Fishing, it looks like Sebile hasn't slowed down, capturing the "Best Hard Lure" category at ICAST for their D&S Crank.

The lure employs Sebile's Gravity Snagless Hook System that allows the hook to pivot on an internal pin, creating a snagless crankbait.

To enhance hook-up possibilities, the hook point remains inline with the baits tail during retrieval until a fish strikes, when the hook moves upward, freeing the point to penetrate the fish's mouth. The pivoting hook and tail on the body act to lock the fish's lip in place.

Depending on the model, the 2.75-inch crankbait runs between 1-4 feet below the surface and includes high pitch rattles to "create maximum clatter".

The Sebile D&S Crank comes in 9 different lip configurations in 7 colors and has an MSRP of $14.50.

BEST SALTWATER REEL

Leave it up to Daiwa to borrow NASA fuel delivery technology when designing their Saltiga Spinning Reel that captured the Best Saltwater Reel category at ICAST. The Saltiga is designed for use with heavy braid when fishing for offshore gamefish.

The company claims that the magnetic oil changes shape when controlled by a magnetic field and forms a seal to prevent saltwater intrusion and less winding resistance. Their new Air Rotor design features corrosion-proof "Zaion" carbon construction to reduce weight while offering maximum strength.

The reel contains 14 ball bearings, a lightweight aluminum spool, an automatic rotor brake that keeps the rotor stationary when the bail is open and a machined aluminum handle arm with a 2-piece machined knob.

The Saltiga comes in 5 different models, all with a 5.1 to 1 gear ratio. Maximum drags range from 22 lbs. to 66 lbs. and the largest reel can hold up to 440 yards of 80 lb. test line.

Prices range from around $650 for the 3500 up to over $1,100 for the 6500 model.

BEST TACKLE MANAGEMENT

Plano Molding Company, always a leader in the tackle box market, won the "Best Tackle Management" category with their new 4674 Hydro-Flo Tackle Bag.

If you fish in the rain or anywhere that your tackle bag would get soaked, the Hydro-Flo Tackle Bag may be exactly what you are looking for. The bag features a system that allows water to flow right through to the bottom, allowing the inside to dry naturally and keeping contents as dry as possible.

The base of the bag is impact resistant and has non-skid rubber feet to keep the bag stable in all conditions. With plenty of storage, the Hydro-Flo holds 5 Stowaway utility boxes and utilizes several side pockets for holding tackle and tools. Underneath the top cover is a clear, zippered pocket for storing soft plastics and charts. It even features two elastic tie-down straps for storing raingear or a jacket.

The bag measures 24" long by 13.5" wide and retails for around $99.99.

BEST EYEWEAR

It's no secret to readers of the Tackle Shop column that I am a big fan of Costa sunglasses. Their frames are well made, durable and comfortable and their lenses are second to none.

Costa's Women's Collection took top honors in the "Best Eyewear" category at ICAST this past summer. The collection features 4 styles: Little Harbor (pictured bottom), Trippet, Islamorada and Hammock (pictured top). The nylon frame styles range from big-eye ovals to upswept rectangle shapes and come in black, tortoise, white and black/coral. All come with several possible lens options including Costa's famous 580 lenses. The sunglasses retail for between $169 and $249.

BEST FISHING ACCESSORY

The P-Line Sparrowhawk was selected as "Best Fishing Accessory" at the 2011 ICAST trade show. The pliers, made from machine cut aluminum, weigh only 2.1 ounces and measure just over 5 inches. The replaceable tungsten carbide cutters will cut braided line with ease, which most anglers know is not an easy task.

The Sparrowhawk pliers come with a nylon pouch and lanyard and retails for $29.99.

It is estimated that over 20,000 boats are stolen annually. To combat this problem, inventors have come up with a product called the "Dock-N-Loc", an outboard lock that prevents theft by disabling the steering.

The newest model in the 3-product line is the Dock-N-Loc PRO which is made of stainless steel with a polyarmour coating. It has a stainless steel, weather resistant lock, a reinforced and strengthened body when compared to previous models and comes with it's own storage bag.

The Dock-N-Loc PRO mounts directly to the steering of an outboard engine and takes just a minute to install.
In addition to the PRO model, the company also offers the original Dock-N-Loc and the Dock-N-Loc SE for portable outboard engines.

The SE model retails for $79 while the original model sells for $99 and the PRO model lists for $119.

Everyone knows that spooling your reel can be a pain in the neck. Getting the right tension, especially when spooling braided line is crucial to reel performance.

Berkley has come out with an inexpensive Mini Line Spooler that can accommodate a 1/4 lb. spool of line.
The Line Spooler clips onto any size rod, is made of weather resistant material and allows for adjustable tension on the spool.

It seems to me that the spooler was meant to be used on lighter, bay fishing rods (although the company doesn't state that) and is pretty easy to use. Just clip the spooler onto your rod through the proper size opening. Attach the spool onto the tension rod and adjust to the desired tension. Tie the line onto your reel and load. Pretty easy.
The line spooler is also small enough to fit in your tackle box. It is also very affordable, with an MSRP of only $9.99.

One final note - Please support our local tackle shops whenever possible. They are an extremely important part of our fishing community and I know they appreciate your business. Check with your local tackle shop on availability of all of these products. If they don't have it in stock, I'm sure they can get it for you in a very reasonable length of time.