Vol 37 | Num 13 | Jul 25, 2012

Article by Pat Schrawder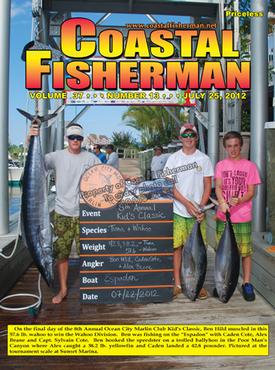 WI-FI AND THE MARINE INDUSTRY

I frequently write that the computer industry and the marine industry are merging more and more over recent years. This is evident in many ways, but most particularly over the last two years in the area of Wi-Fi. So maybe it's time to take a closer look at this technology and what it means for you on your boat.

Wi-Fi is short for the words 'Wireless Fidelity'. It is a common word used to describe a network of computers that are connected wirelessly. It can also describe a network that can be accessed by using a wireless card.

Most often used in connection with your home and office computer or your cell phone/smart phone, the term Wi-Fi refers to various means and methods of connecting to the Internet to get emails, search the web, etc. If you have wireless technology in your home or office, you have a modem from your Internet Service Provider (Comcast, Verizon, etc.) and a router that is connected first via wire from your provider and then wirelessly via its antenna to any wireless ready computer within vicinity. It is usually password protected so that your neighbors cannot access your Internet connection. If you look at your available wireless networks, you may see others listed, but you cannot access them without knowing their password.

In 1993 at a conference in San Francisco, the concept of public access local area networks (LAN) was first introduced and was the beginning of what we know today as Wi-Fi Hotspots. A "hotspot" is a site that offers Internet access over a wireless LAN through the use of a router connected to an Internet link, just like you would have in your home or office. Hotspots can be found in many public places around the world and in your town. They are typically located in hotels, public libraries, coffee shops, Internet cafes, restaurants, hospitals and other locations. Some are free and some are not. Originally conceived as a sort of pay-as-you-go broadband service, public demand for the product has resulted in more free access points being provided as a service to customers. The biggest advance recently has been in the number of free municipal broadband wireless networks that cover entire cities. These are more likely to be found in large metropolitan areas.

Your cell phone or "smart phone" also has wireless access to the Internet but, in this case, you access the Internet via your cell phone provider which is connected to the LAN. You pay for the access in your monthly cell phone bill.

There are lists of places that offer Wi-Fi in your area and you can look up those locations via the Internet. Ocean City offers it at Somerset St. or Northside Park. Your computer will automatically recognize the wireless network. In case there are others in the area besides the free Ocean City one, you will need to select the "OCMDFreePublic" Wi-Fi network to connect to the appropriate access point. Only the "OCMDFreePublic" Wi-Fi name will work for Public Wi-Fi access, and no password is required.

Now how does all this relate to the marine industry? There are items of electronics that now advertise wireless capability. In most cases they are referring to the ability of one item to "talk" to another item on your boat. That is a simple procedure and is controlled by the manufacturer of the equipment.

In some cases, however, the equipment is offering you the ability to access the Internet to accomplish some features. For that, you need access in some way to the Internet. If you have a cell phone, you may be able to access the Internet if you are not too far offshore. If you can make a phone call, you can access the Internet. The problem with that is the limited range of on-board equipment. Some of you may have satellite phones, either fixed or portable, that give you greater range since their signal goes straight up to satellites and forwards back to land based stations. However, fees for usage are charged and it can become expensive.

For free access, you must have an available free public "hotspot" and be able to reach it. With that in mind, several companies have emerged with equipment they manufacture that claims to boost your ability to transmit and receive signals. If I was going to invest in one of those, I would first research to see if any free "hotspots" are in my area and where they are located. Then I would read the guarantee of the signal booster carefully to see what additional range it claims to offer you and whether or not they back up that claim.

The final consideration to complete the process is to determine if your access to the Internet needs to physically connect to your item of marine equipment and, if so, how or does your equipment have its own Internal wireless capability.

Pat and her husband, Larry are owners of L&L Marine Electronics on Golf Course Road in West Ocean City, MD.