Article by Mama Jock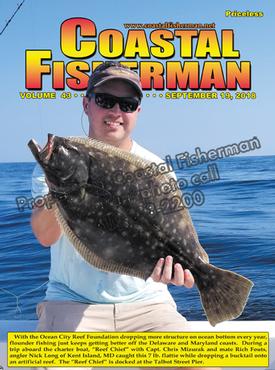 Shrimp Toast

1/2 lb. shelled medium shrimp
4 tsp. minced shallot
1 TBSP. minced fresh ginger
2 tsp. minced garlic
2 tsp. soy sauce
1-2 tsp. chile paste
1 tsp. sesame oil
1/3 cup chopped scallions
6 slices Pepperidge Farm Very Thin bread, crust removed
Peanut or vegetable oil for deep frying

Place shrimp in freezer for 20 minutes to make sure they are very cold.
Combine the shrimp, shallot, ginger and garlic in a food processor.
Pulse to make a coarse puree.
Scrape down the sides.
Add the soy sauce, chili paste and sesame oil and process to a smooth puree.
Scrape the shrimp paste into a bowl and stir in the scallions.
Divide the shrimp paste among the 6 slices of bread, piling it in the center and tapering down to the edges.
Cut on the diagonal to make 12 pieces.

Heat 3-inches of oil in a saucepan to 350 to 365-degrees.
Fry the shrimp toast in batches, shrimp side down, until you see the edges have turned golden.
Turn and cook for a few seconds more, until the bread is golden.
Drain on paper towels and serve hot.
Serves 6 as an appetizer.

Popcorn Shrimp

1 1/2 lbs. medium shrimp, peeled, deveined tails and tails discarded
3 quarts peanut or vegetable oil
1 tsp. grated lemon zest
2 garlic cloves, minced
1 1/2 TBSP. Old Bay seasoning
1 1/2 cups flour
1/2 cup cornstarch
2 tsp. pepper
1 tsp. baking powder
1 1/2 cups bottled clam juice

Toss shrimp, 1 TBSP. oil, lemon zest, garlic and 1/2 tsp. Old Bay seasoning in a large bowl; refrigerate, covered, for at least 30 minutes or up to an hour.
Adjust oven rack to middle position and heat oven to 200 degrees.
Heat remaining oil in a large dutch oven over medium high heat to 375-degrees.
Combine flour, cornstarch, remaining Old Bay, pepper and baking powder in a large bowl.
Stir clam juice into flour mixture until smooth.
Fold marinated shrimp into batter until evenly coated.
Working quickly, add quarter of shrimp, one at a time, to oil.
Fry, stirring frequently, until golden brown, about 2 minutes.
Drain on paper towels, then transfer shrimp to wire rack set inside rimmed baking sheet.
Place shrimp in oven.
Bring oil back to 375 degrees and repeat with remaining shrimp.
Serves 4.

Grilled Salmon

1/4 cup brown sugar
1/4 cup low sodium soy sauce
1/4 cup olive oil
2 tsp. lemon pepper
1 tsp. dried basil
1 tsp. dried parsley
1 tsp. dried thyme
1/2 tsp. garlic powder
4 salmon fillets, skin-on

Whisk together all ingredients, except the fish in a bowl.
Pour mixture into a zip-top plastic bag, add fish and turn to coat.
Seal bag, squeezing out excess air.
Chill at least 1 hour, or up to 4 hours, turning occasionally.
Preheat grill to 350-degrees and lightly oil grate.
Remove fish from marinade; shake off excess.
Discard marinade.
Arrange fish, skin side down on grate.
Grill, covered and without turning over, until fish is browned and flakes easily with fork, 7 to 9 minutes.
Serves 4.
Creamy Parmesan
Sea Bass Bake

1 1/2 lbs. skinless sea bass fillets
3/4 cup bottled creamy Italian dressing
1 cup grated Parmesan cheese, divided
3 cups ricotta cheese
2 large eggs beaten
1/4 cup coarsely chopped parsley leaves
1/4 tsp. white pepper
1 cup Italian style seasoned bread crumbs
Cooking spray
4 large tomato slices
4 large parsley or basil leaves

Combine fish and Italian dressing in a zip-lock bag; refrigerate 30 minutes.
Mix 3/4 cup Parmesan with next 4 ingredients. Place in refrigerator.
Dredge fillets in bread crumbs mixed with remaining Parmesan cheese.
Place fillets in well-buttered baking dish and lightly coat fish with cooking spray.
Bake at 375-degrees for 20 minutes.
Spread cheese mixture over fillets.
Lay tomatoes evenly over top and bake for 10 minutes.
Place a basil leaf, if using, on each tomato.
Place under broiler for a minute or two.
Serves 4.

Easy Cod Stew with Biscuits

2 lbs. russet potatoes, peeled and cut in 1/4-inch slices
1/2 tsp. garlic powder
Salt and pepper to taste
2 lbs. skinless cod fillets, cut into large pieces
1 stick butter, melted
1 large onion, thinly sliced
1 (16 oz.) bag mixed frozen vegetables, thawed and drained
1 (15 oz.) can stewed tomatoes
1/4 cup parsley, chopped
1 can Pillsbury Grands biscuit dough

Spread potatoes in the bottom of a large, buttered casserole, overlapping slightly if necessary.
Sprinkle with garlic powder, plus a little salt and pepper.
Dip each fish piece in melted butter and place evenly on potatoes.
Spread onions over fish, spread mixed vegetables over onions; pour stewed tomatoes with juice, over all.
Sprinkle with parsley and bake, covered, at 375-degrees for 25 minutes.
Top evenly with biscuits.
Bake uncovered for 15 minutes or until biscuits are golden.
Serves 6.

Shrimp Chorizo Burgers

8 oz. small or medium shrimp
8 oz. ground pork
2 cloves garlic, minced
2 TBSP. minced Spanish olives with pimento
2 tsp. sweet paprika
1 medium chipotle pepper in adobo, plus 1 tsp. of adobo sauce
2 scallions, chopped
2 tsp. red wine vinegar
1/2 tsp. salt
1/4 tsp. sugar
2 TBSP. olive oil
4 hamburger rolls

In a food processor, pulse the shrimp until coarsely chopped.
Mix the shrimp gently, but thoroughly, with the next 9 ingredients.
Chill mixture 15 minutes to meld the flavors.
Divide into patties and fry in a large skillet in olive oil for 3 to 4 minutes per side over medium heat.
Serve the shrimp burgers on the rolls with lettuce, mayo, cilantro and sprinkle of lime juice.

Crispy Stuffed Soft Shell Crabs

2 eggs beaten
1/4 cup milk
1/2 tsp. salt
1 clove garlic, crushed
2 TBSP. butter
2 TBSP. minced shallots
12 oz. white mushrooms, diced
1 TBSP. minced parsley
1/4 tsp. dried thyme
1/4 tsp. each of salt and pepper
1 tsp.. flour
1/4 cup milk
1/2 cup flour
1/2 cup fine bread crumbs
2 TBSP. finely grated Parmesan cheese
8 cleaned and dressed soft-shell crabs

Combine first 4 ingredients in a bowl and chill.
Melt butter over medium heat and add next 6 ingredients.
Saute until mushrooms release juices.
Add 1 tsp. flour, cook 2 minutes.
Slowly add 1/4 cup milk, stirring until thickened.
Let cool.
Divide stuffing between crabs, placing some under each shell.
Combine flour, bread crumbs and cheese on a plate.
Dip crabs in egg mixture, then breading and fry in 1/4-inch of oil 4 to 6 minutes per side.

Beer Mussels

3 TBSP. butter
1 large sweet onion, chopped
1 tsp. sugar
1 tsp. black pepper
2 (12 oz.) bottles amber beer
1 1/2 TBSP. whole grain mustard
1/4 cup pickled jalapeno slices
2 lbs. mussels, debearded and scrubbed
1 small scallion thinly sliced
Salt to taste

Cook the onions in butter over medium heat in a large covered pan until softened.
Add sugar and black pepper. Sauté until caramelized.
Add beer and mustard.
Simmer, covered 10 minutes.
Return sauce to a boil, add the jalapeno slices and the mussels; cover and cook, shaking pan frequently until mussels open, about 7 minutes.
Divide between 2 large bowls, discarding any unopened mussels; sprinkle with shallots. Serve with rye or pumpernickel bread.
Serves 2.

Hawaiian-Style Ahi Poke

1/4 cup soy sauce
2 TBSP. sesame oil
1 tsp. grated fresh ginger root
1/3 cup thinly sliced green onions, plus more for serving
2 TBSP. crushed, roasted macadamia nuts
1 TBSP. finely crumbled dried seaweed
1/2 tsp. hot red pepper flakes
Crushed red pepper flakes
1/2 tsp. kosher salt, or to taste
1 lb. yellowfin tuna, cut into 3/4-inch cubes
1 tsp. toasted sesame seeds

Whisk soy sauce, sesame oil, grated ginger, sliced onions, macadamia nuts, seaweed, pepper flakes, and salt together in a bowl.
Place cubed tuna into bowl.
Pour in marinade and stir to distribute evenly.
Cover and refrigerate 2 hours.
Serve topped with toasted sesame seeds, sliced green onions, and a sprinkle of lemon or lime juice, or seasoned rice vinegar.

Editors note: This is the final "The Galley" for Mama Jock who is retiring after her 13th season. The incredible number of compliments we have received over the years from readers about "The Galley" is a testament to the great job she did each and every week. Happy retirement, Mama Jock!