Vol 43 | 2018 Winter Issue | Jan 1, 2018
Maryland Boaters Can Now Renew Their Vessels Online
Article by Columns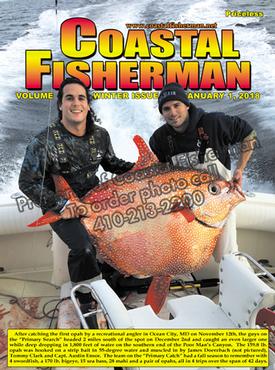 As part of Maryland Governor Larry Hogan's Customer Service Promise to provide government services in an accessible and convenient manner, the Maryland Department of Natural Resources announced today that boat owners can now renew their vessel registration online.

The new digital platform can be accessed through the department's online licensing and registration service or through the Maryland Department of Transportation Motor Vehicle Administration eStore.
Users only need their hull identification and vessel numbers to complete the transaction. Upon completion, the customer will receive a receipt that will serve as a 30-day temporary registration and should be kept on the vessel at all times. Original registration and decals will be sent by mail within 10 business days.

Mail-in and in-person renewal options will continue to be available at the department's regional service centers and Motor Vehicle Administration kiosks as part of both agencies' growing partnership that is colocating and integrating offices, services and staff.

There are nearly 200,000 registered boaters in the state. All required boating vessels need to be titled, along with payment of excise tax with the state within 30 days of purchase or within 30 days of use upon entering Maryland waters.