Article by Capt. Steve Katz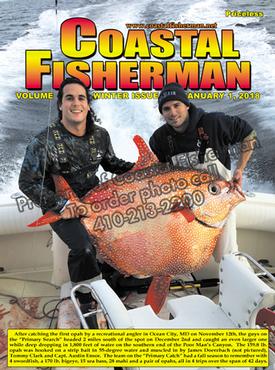 What's New?

Furuno

Furuno's new Multi-Beam Sonar, the DFF3D, is a special transducer and black box combination that works with Furuno's newest displays, the TZT and TZT2. Don't get confused by the 3D name. While it has a 3D view option there is a lot more to this system! The DFF3D is a multi-beam sonar that displays a cross section, in real-time, of the sea column echoes for a total of 120-degrees of width under your boat. This system aids in instantly understanding the distribution of bait fish and the water column condition under and to the sides of your boat, with a detection range of over 650-feet in width (side scan) and up to 1,000-feet downward with the main center beam - all dependent on sea and installation conditions. This extreme depth, as compared to other systems, is made possible by the lower frequency used by Furuno. The side scan clearly displays the shape of structure as a high definition image in port and starboard direction. It is suitable for searching the seabed and understanding the sea floor structure.

The unique transducer has a built-in motion sensor that stabilizes the display to give you clear and stable images even under rough sea conditions, keeping everything in perspective to your boat on the screen. There are multiple ways to view the data, including a cross section view showing the whole 120-degree beam, a 120-degree 3D image of the seafloor, a single beam under the boat, each of the three beams (port, center and starboard) on the same screen, side scan and more.

The DFF3d won the 2017 NMEA (National Marine Electronics Association) Technology Award in a competition involving 10 nominated products. The annual award scores new products based on innovation, benefit to boaters, practicality and value.
Currently, there are two different Furuno DFF3D transducers, one is a thru-hull mount and one is a transom mount. I hear there may be a combination CHIRP and DFF3D transducer available in the near future. The Furuno DFF3D system retails for $3,995 with either of the above transducer.

Another new Furuno product was introduced in December 2017, the DRS4DL+ Compact UHD Radar. This is a replacement for the existing DRS4DL. The new DRS4DL+ adds the ARPA feature, most often only found on larger high-ends systems. What is ARPA? ARPA is Automatic Radar Plotting Aid. This means that the radar can automatically lock onto and track targets and determine their course and speed, as well as the Closest Point of Approach (CPA) and Time of CPA (TCPA) that you and that vessel will experience as long as both maintain course and speed. While there is a similar feature that often gets confused, called MARPA or mini-ARPA (referred to as manual ARPA because the operator has to select each radar target to acquire and track that target), it is not always an easy process on a moving boat with moving targets!

The DRS4DL+ is a Compact 19-inch 4kW/24 RPM/36NM Radome with a 5.2° horizontal/25° vertical beam width. The radar has Ultra-High Definition (UHD) Digital Radar delivers crystal-clear targets. This is a great radar dome for smaller boats, due to its light weight of 12.5 lbs and low power consumption of 23 watts while transmitting and only 10 watts on standby. This radar is compatible with Furuno's NavNet TZtouch and TZtouch2 and has a list price of $1,900

Garmin

It has been a busy year for Garmin. They bought a couple of companies, won and lost a lawsuit about sonar, won a lot of awards and introduced new products.

This year, Garmin bought Active Captain, a developer of crowd sourced rich content for boaters. Marketed as ActiveCaptain, it is a community-based, electronic marine database that contains near real-time information about marinas, anchorages, local points of interest and marine hazards, most of which is user-generated, for cruising and sailing destinations around the world. Garmin just introduced many Active Captain features with a new software update, released in November 2017, for most current GPS chartplotters and an accompanying Smartphone/tablet app.

Garmin ActiveCaptain is a free all-in-one mobile app for mariners that delivers a seamless content management system with unlimited access to cartography, automatic delivery of the latest software available, off-vessel planning capabilities, connected services and so much more in one simple, yet powerful application. The ActiveCaptain app is compatible with a range of Garmin chartplotters and MFDs, including the new ECHOMAP™ Plus 6cv, 7cv, 7sv and 9sv; the new STRIKER™ Plus 7cv, 7sv and 9sv; as well as the GPSMAP® 7x2/9x2,10x2/12x2, 7400/7600, 8000/8200 and the 8400/8600 series.

Garmin was named NMEA Manufacturer of the Year for the third consecutive year, an honor given to the most recognized company in the marine electronics field for its support of products in the field. It is voted on by members of the National Marine Electronics Association (NMEA®). Garmin also dominated the NMEA's Product of Excellence Awards with eight wins in the following categories: radar, autopilot, multi-function display (MFD), mobile application—aid to navigation, mobile application—utility, fishfinder, AIS, and multimedia entertainment.

Garmin acquired Navionics S.p.A., a privately-held worldwide provider of electronic navigational charts and mobile applications for the marine industry. In addition to a popular boating app, Navionics has developed an extensive repository of nautical charts for oceans, rivers, and lakes. Many of these charts have been developed with Navionics' proprietary surveys, done both in the field and with remote sensing such as satellite imagery and airborne laser scanners.

This fall, Garmin introduced the ECHOMAP™ Plus series, its next generation of chartplotters and sonar combination units with industry-leading features for both saltwater and inland anglers and boaters. Building on the success of its predecessor series, ECHOMAP CHIRP, the new ECHOMAP Plus features powerful sonar capabilities, preloaded charts and mapping, and built-in wi-fi for access to the new Garmin ActiveCaptain™ marine app.

Navico

Simrad and Lowrance introduced a new series of similar chartplotters/multifunction displays this spring, the Simrad NSS evo3 and Lowrance HDS Carbon. These got off to a late start but are worth the wait. Both Simrad and Lowrance belong to parent company, Navico and although the evo3 and Carbon are similar, they are designed for different markets. While there are many new features that go into these new models, the two most important items I see are the screen and built-in sonar. The SolarMAX™ HD display on these machines is fantastic, very bright and able to be viewed at almost any angle, even with polarized sunglasses. These units now offer true dual-channel CHIRP sonar, allowing the unit to transmit sonar on two channels at the same time, such as low and high CHIRP, which was not previously available in their older models.

This fall, Simrad announced some new models of the popular GO chartplotter series, the GO12 XSE and GO7 XSR. Loaded with today's latest boating technologies, the GO12 XSE and GO7 XSR multi-touch chartplotters are the perfect fit for boaters looking for high-quality, all-in-one navigation products for cruising, fishing and watersports, that are easy to use and offer more features at an affordable price. The GO12 XSE offers a new, 12-inch display option for the GO Series, while the upgraded GO7 XSR features a restyled, glass-helm design, along with radar compatibility, not previously available on the GO7 XSE. Pricing starts at $649.

Raymarine

Late this summer, Raymarine introduced a new display, the Axiom Pro in 9, 12 and 16-inch display sizes. The Axiom Pro is designed for serious offshore enthusiasts and professional captains. With a 1kW, high-powered CHIRP sonar and Raymarine's built-in RealVision 3D sonar, the Axiom Pro features Raymarine's HybridTouch™ user experience, combining multi-touchscreen controls with an ergonomic keypad for additional confidence in rough seas. The Axiom Pro uses Raymarine's LightHouse 3 interface, a user friendly operating system for the control and use of the Axiom Pro. These new systems are compatible with the optional RealVision transducer. The units have four different CHIRP-assisted sonar modes and can display all modes all at once if desired, CHIRP DownVision, CHIRP SideVision, High Frequency CHIRP, and RealVision 3D.

FLIR

Earlier this year FLIR introduced a few new models of cameras, the M100 and M200 series thermal cameras and a new line of stabilized cameras. These cameras "see" the heat of objects and display that information in an easy to understand picture on a screen. These cameras are significantly less expensive than previous models of similar thermal cameras. FLIR's most compact pan-and-tilt marine thermal cameras to date, the FLIR M100 and M200 are engineered with FLIR's Boson™ high-performance thermal camera core, which features an integrated multi-core video processor that delivers superior image quality and artificial intelligence features. When the M100 and M200 are combined with a Raymarine Axiom MFD, users can take advantage of FLIR's new ClearCruise™ intelligent thermal analytics that brings boaters an advanced level of awareness and safety by visually and audibly alerting the operator when "non-water" objects such as boats, obstacles, or navigation markers are identified in the scene.

The FLIR M232 marine thermal camera is FLIR's smallest and most affordable pan-and-tilt marine thermal night vision camera. The M232 lets boaters see at night in 320 x 240 thermal resolution and also features 4x digital zoom. The FLIR M132 adjustable tilt (fixed view) marine thermal camera is FLIR's smallest and most affordable installed marine thermal night vision camera. The M132 lets boaters see at night in the 320 x 240 thermal resolution and features a 2X digital zoom. These cameras transmit the video signal over ethernet wiring, often called "video over IP", allowing a simple two wire connection from the camera.
FLIR purchased Raymarine a while back and have integrated many of their marine products into a new marine division. Initially, these M100 and M200 cameras were only able to connect to a Raymarine Axiom MFD. Just recently, Garmin announced a software update that will allow the FLIR video over IP to integrate with many modern Garmin displays. Furuno is also working on the ability to officially support these new FLIR cameras. If you want to view the video output from the M100/M200 cameras on other displays, you will need additional hardware to convert the video signal.

FLIR has added stabilization at a much lower cost to their traditional line of M series thermal cameras, identified by the model number ending with an "S". This was once an expensive upgrade to an M series camera and now is basically included in the price as compared to the price of past models. If you are in the market for a thermal camera, the entry level cameras are a great buy along with all of the stabilized models. FLIR Maritime's M-625CS Gyro-Stabilized Thermal Imaging Camera was recognized as the 2017 Product of Excellence in the Marine Camera category by the members of the National Marine Electronics Association.

Shakespeare and Glomex

If you thought there was nothing new in marine antennas wait until you hear about the Shakespeare® Marine QuickConnect™. Every boater knows about the hassle of replacing a damaged marine VHF antenna. Soldering, crimping or just replacing the wire is usually the hardest part. Now with the QuickConnect™, the antenna coax cable is attached to the antenna base and the 4-foot or 8-foot antenna is available separately. The antenna screws down by hand to this special mount and connects the coax cable to the antenna at the same time. This lets you replace or remove the antenna at any time without the need to touch the coax cable.
Glomex, an Italian manufacture of marine antennas, has also introduced an innovative new way to connect and install marine antennas. The Glomex Glomeasy line of marine antennas includes VHF, FM, AIS and DAB antennas. Using a Glomex antenna mount, coax cable and antenna, a boater can easily connect an antenna without soldering or crimping the traditional PL259 coax connector and can also replace a broken antenna or upgrade without changing the coax cable.

2018 and Beyond

Let's take a look at what's trending into 2018?

AIS MOB (automatic identification system man overboard) beacons – while an EPIRB or PLB is great for most any emergency where you need assistance from a worldwide satellite rescue network, a device that also incorporates an AIS transmitter is even better. The AIS feature sends an alert in seconds to all local boaters that have an AIS receiver allowing them to see your position on their chartplotter and know there is a man overboard situation. A local boater may be able to respond faster than the traditional dispatch of rescue services from an EPIRB or PLB distress signal. Currently one manufacturer offers combined EPIRB/AIS and a few manufactures offer personal MOB AIS devices.

There is more to AIS than what many of us use today. AIS for navigation are electronically charted aids to navigation or AtoN. If your electronic navigation system is equipped with an AIS receiver, most likely your chartplotter will automatically display these AIS AtoN's.

An AIS AtoN is an IALA (International Association of Marine Aids to Navigation and Lighthouse Authorities) compliant beacon that is designed to be installed on navigational hazards, offshore wind farms, oil and gas platforms/pipelines etc as well as fixed or floating aids to navigation such as buoys and markers, further enhancing their operation by alerting any AIS equipped vessels that are within range, while also providing additional data such as position, current status, real time warnings and reducing the risk of collision even in poor visibility.

The AIS ATON can be used to depict an existing aid to navigation that is off station or not working properly or to convey an aid to navigation that has yet to be charted. The USCG and NOAA are already using this in some areas and it is becoming more relevant for agency's working with smaller budgets, the cost of broadcasting a local radio signal is less expensive and much faster than installing new aids to navigation on the water. AIS navigation aids are also great for temporary events like notifying boaters of drifting or damaged aids to navigation or temporary events like boat racing or other public events. One of the recent Wallops Island VA rocket launches this fall was canceled due to a boat entering a restricted area before the launch countdown – maybe an AIS AtoN would have helped.

The Internet of Things (IoT) is a network of physical devices such as vehicles, home appliances embedded with electronics, software, sensors and network connectivity which enable these objects to connect and exchange data. This IoT has come to the boating world at a quick pace this year, often referred to as the connected boat. Original devices such as GOST Global products are still a popular choice for boaters along with monitoring products by companies such as Siren Marine and Boat Command. There are even a few new ideas on KickStarter such as the TeamSurv and FloatHub, who both offer new and innovative ways to stay connected to your boat using the internet.

While the above products have all been publically introduced, many manufacturers wait until the Miami boat show in February to introduce new products and make company related announcements for the upcoming year. If you want to learn about the newest boating products be sure to attend or follow the Miami Boat Show, at the Miami Marine Stadium on Virginia Key from February 15 to 19, 2018.

Captain Steve Katz is the owner of Steve's Marine Service and holds NMEA, AMEI and NMEA2000 certificates along with ABYC Master Technician certification and factory training from many manufacturers.