Article by Christine Budd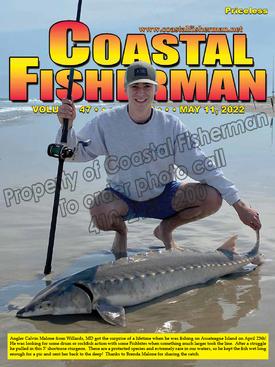 20-Minute Baked Flounder au Gratin

Ingredients:
4 - 6oz. flounder fillets
No flounder? You could use any white fish for this recipe.
2 TBSP extra virgin olive oil, divided
1 cup panko breadcrumbs
2/3 cups freshly grated Parmigiano Reggiano cheese
1/2 tsp kosher salt
A few grinds of cracked black pepper
1 tsp dried thyme, You could also use a dried Italian herb mix.
Chopped fresh parsley, for garnish
Lemon wedges, for serving

Directions:
Preheat the oven to 400° F.
Place the flounder fillets on a parchment-covered sheet pan or lightly oiled baking dish. Lightly blot them with a paper towel to absorb excess moisture and let the fillets come to room temperature by leaving them out for about 15 minutes before placing them in the oven. (This will help you get a more even cook.) Season the fillets with a sprinkle of salt and pepper, then brush the tops of the fillets with 1 TBSP of the olive oil.
In a small bowl, combine the panko breadcrumbs, grated cheese, a pinch of salt, and dried thyme. Add the rest of the olive oil to the crumb mixture and mix with a fork until the crumb mixture becomes buttery, crumbly, and golden in color.
Sprinkle the crumb mixture over the fillets and lightly press the crumb mixture down into the fillets.
Bake the fish for 10-12 minutes, or until the fish is opaque, flakes easily with a fork, and reaches an internal temperature of 145° F.
Garnish with freshly chopped parsley and serve with lemon wedges for spritzing.

Tautog Florentine

Ingredients:
For the Fish
1½ lbs tautog about 2 fillets from a 16" fish, bones/skin removed
½ cup flour all purpose
2 eggs
1 oz milk or light cream
3 tbsp parmesan cheese freshly grated
½ cup panko breadcrumbs
2 pinches Salt & Pepper to taste
1 pinch cayenne pepper optional
2 tbsp oil olive, canola, or vegetable for frying
For the Spinach
10-15 oz fresh spinach destemmed
1 tbsp butter
1 tbsp olive oil
1 large shallot finely chopped
2 cloves garlic minced
½ cup light cream
¼ cup parmesan cheese freshly grated
2 tbsp cream cheese
1 pinch red pepper flakes optional

Directions:
Preparing the fish:
Heat oven to 350° F.
Set up a breading station. First place flour on a plate with some salt and pepper for dredging. Secondly, scramble the eggs in a bowl with the milk (or light cream). Lastly, mix the breadcrumbs, parmesan and fresh ground pepper on a plate.
Cut each fillet into serving size portions (typically 1/2 of a fillet per person).
Bread one side of the fish. Dredge both sides of the fillet in the seasoned flour and shake off any excess. Dip only one side of the fish into the egg (preferably the flatter side). Dip the egg coated side into the parmesan/breadcrumb mix. Press firmly to ensure the breadcrumb mix is consistent. Set aside until ready to pan fry.
Heat the oil until its shimmering. Place the fish breadcrumb side down into the oil. Do not overcrowd the pan. Fry for about 4 minutes until the breadcrumb side is golden brown. Be careful flipping the fish over as to not separate the breading coating from the fish. Flipping too early can cause the fish to stick. Pan fry the other side for 2 minutes then set aside on a parchment lined sheet pan.
Place the sheet pan in the oven for 10 minutes to finish cooking the fish. While its cooking, prepare the spinach.
Preparing the Spinach:
Heat the olive oil and butter in a large pan (you will have to fit the spinach later). When hot, add the shallot and garlic. Sauté until golden brown.
Reduce the heat to med/low.
Add the light cream, cream cheese, parmesan cheese, and red pepper flakes and continue to cook until the cream cheese is fully incorporated.
Add the spinach and mix with the sauce. Do not overcook the spinach, it will only take about 3-4 minutes to wilt to the desired consistency. It should be wilted but not mushy. Remove from heat and immediately plate.
Serving:
Serve the spinach in the center of the plate with the fish on top. Sprinkle a small amount of grated parmesan atop the fish.

Baked Bluefish

Ingredients:
1 (1/2- to 1-pound) bluefish fillet
Kosher salt
Freshly ground black pepper
3 to 5 very thin slices fresh lemon
3 pats butter (about 1 teaspoon each)
Several sprigs fresh herbs such as tarragon, thyme, fennel fronds, and/or parsley (or 1 teaspoon dried herbs such as Italian seasoning or herbes de Provence)
3 tablespoons dry white wine
2 tablespoons lemon juice

Directions:
Preheat oven to 350°F.
Place fillet skin-side down in foil-lined-roasting pan:
Cut a piece of foil large enough to enclose the bluefish fillet. (You can double layer the foil if you are working with thin foil). Place the foil in a roasting pan. Rinse the bluefish fillet and place it in the center of the foil, skin side down.
Add salt, pepper, lemon slices, butter, herbs:
Sprinkle the fillet with salt and pepper. Lay a layer of thin lemon slices on top of the fillet. Arrange pats of butter along the top of the fillet. Lay several sprigs of fresh herbs on top of the butter and lemon slices.
Add white wine and lemon juice, seal foil packet:
Create a boat shape with the foil around the fish so that liquid does not leak out. Pour white wine over the fish, and sprinkle with the lemon juice. Crimp the edges of the foil together so they are relatively sealed.
Bake:
Place in the 350°F oven (or you can put the foil packet on the grill) and bake for 15 to 20 minutes or so, until the fish is cooked through and opaque.
Serve:
Carefully lift the fillet from the foil and place on a serving dish. Pour the cooking liquid over the fish to serve.

Hot Crab Dish

Ingredients:
3 cups frozen potato tots (about 60 tots) (from 1 [28-ounce] pkg.)
1.75 teaspoons Old Bay seasoning, divided
2 tablespoons unsalted butter
2 medium (1 1/2 ounce each) shallots, finely chopped (1/2 cup)
1 large (2 1/2 ounces) celery stalk, finely chopped (1/3 cup)
2 tablespoons (1 ounce) dry vermouth
6 ounces (3/4 cup) cream cheese, softened
½ cup finely chopped fresh chives
¼ cup mayonnaise
¼ cup sour cream
1 teaspoon hot sauce (such as Tabasco)
1 teaspoon Worcestershire sauce
1 teaspoon grated lemon zest (from 1 lemon)
1 pound fresh lump crabmeat, drained and picked over

Directions:
Preheat oven to 425°F. Arrange tots in a single layer on a rimmed baking sheet lined with aluminum foil. Bake in preheated oven until crisp, about 20 minutes. Transfer to a medium bowl; toss with 1/2 teaspoon of the Old Bay. Do not turn oven off.
While tots bake, melt butter in a medium skillet over medium. Add shallots and celery; cook, stirring often, until softened, 5 to 6 minutes. Add vermouth; cook, stirring constantly, until mostly evaporated, about 30 seconds. Remove from heat.
Stir together cream cheese, chives, mayonnaise, sour cream, hot sauce, Worcestershire sauce, lemon zest, and remaining 1 1/4 teaspoons Old Bay in a large bowl. Fold in crab meat and shallot mixture. Spread mixture in a 1-quart gratin baking dish. Top evenly with tots. Bake at 425°F until crab mixture bubbles around the edges, about 15 minutes. Let cool 5 minutes.

Creamy Garlic Shrimp with Parmesan

Ingredients:
1 tablespoon olive oil
1 pound shrimp, tails on or off
Salt and pepper, to taste
2 tablespoons unsalted butter
6 cloves garlic minced
1/2 cup dry white wine* or chicken broth
1 1/2 cups reduced fat cream**
1/2 cup fresh grated Parmesan cheese
2 tablespoons fresh chopped parsley

Directions:
Heat oil a large skillet over medium-high heat. Season shrimp with salt and pepper and fry for 1-2 minutes on each side, until just cooked through and pink. Transfer to a bowl; set aside.
Melt the butter in the same skillet. Sauté garlic until fragrant (about 30 seconds). Pour in the white wine or broth; allow to reduce to half while scraping any bits off of the bottom of the pan.
Reduce heat to low-medium heat, add the cream and bring to a gentle simmer, while stirring occasionally. Season with salt and pepper to your taste.
Add the parmesan cheese and allow sauce to gently simmer for a further minute or so until the cheese melts and sauce thickens.
Add the shrimp back into the pan, sprinkle with parsley. Taste test sauce and adjust salt and pepper, if needed.
Serve over pasta, rice or steamed vegetables.
NOTES:
*Use a good quality dry white wine such as a pinot griot or chardonnay.
White wine can also be substituted for chicken broth or left out completely. The flavor in the sauce will be altered.
**I use reduced fat cream (or light cream) for this recipe. Substitute with half and half if you wish, being careful not to bring the sauce to a boil or it may curdle. You can also use evaporated milk as a low calorie substitution.
Heavy or thickened cream may also be used and will not require thickening with cornstarch. Allow cream to reduce in a gentle simmer until thickened to your liking.

Lemon Butter Scallops

Ingredients:
1 tablespoon unsalted butter
1 pound scallops
Kosher salt and freshly ground black pepper, to taste
For the Lemon Butter Sauce:
2 tablespoons unsalted butter
2 cloves garlic, minced
Juice of 1 lemon
Kosher salt and freshly ground black pepper, to taste
2 tablespoons chopped fresh parsley leaves

Directions:
Melt 1 tablespoon butter in a large skillet over medium high heat.
Remove the small side muscle from the scallops, rinse with cold water and thoroughly pat dry.
Season scallops with salt and pepper, to taste. Working in batches, add scallops to the skillet in a single layer and cook, flipping once, until golden brown and translucent in the center, about 1-2 minutes per side. Set aside and keep warm.
To make the lemon butter sauce, melt 2 tablespoons butter in the skillet. Add garlic and cook, stirring frequently, until fragrant, about 1 minute. Stir in lemon juice; season with salt and pepper, to taste.
Serve scallops immediately with lemon butter sauce, garnished with parsley, if desired.