Article by Mama Jock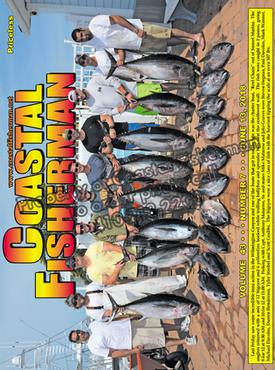 Garlicky Shrimp Ramen

3 packages instant ramen noodles, flavor pack discarded
1 TBSP. vegetable oil
1 lb. shrimp
Kosher salt
Freshly cracked black pepper
1 TBSP. sesame oil
3 garlic cloves, minced
1 tsp. minced ginger
1/2 cup soy sauce
1/4 cup brown sugar
Juice of 1 lime
2 tsp. Sriracha
1 cup vegetable broth
1 large head broccoli, cut into florets
1 red bell pepper, cut into thin slices
2 green onions, thinly sliced

Cook ramen noodles according to package instructions.
Drain and set aside.
Heat vegetable oil in a large skillet over medium-high heat.
Season shrimp with salt and pepper and cook until pink and opaque, about 2 minutes per side.
Reduce heat to medium-low.
Add sesame oil to skillet and stir in garlic and ginger.
Cook until fragrant, about 1 minute.
Add soy sauce, brown sugar, vegetable broth, lime juice and Sriracha.
Bring mixture to a boil, reduce heat and simmer until the sauce is thickened, about 5 minutes.
Add broccoli and bell peppers and cover the skillet with a tight-fitting lid and cook until the vegetables are tender, about 5 minutes.
Return shrimp to skillet and stir until completely coated in sauce.
Stir in cooked ramen noodles and green onions.
Serve with Sriracha.

Shrimp Fettuccine Alfredo

1 lb. fetuccine
2 TBSP. butter, divided
1 lb. shrimp, peeled and deveined, tails removed
Kosher salt
Freshly ground black pepper
3 cloves garlic, minced
1 egg yolk
1 cup cream
1/2 cup whole milk
1 cup freshly grated Parmesan, plus more for garnish
1 TBSP. chopped parsley for garnish

Cook fettuccine according to the instructions on box, reserving a cup of pasta water to thicken the sauce, if needed.
In a large skillet over medium heat, heat 1 TBSP. butter until melted.
Add shrimp, season with salt and pepper and cook until pink and completely opaque, about 6 minutes.
Remove shrimp from skillet and reserve.
Add remaining tablespoon butter and garlic to the pan.
Cook until the garlic becomes fragrant, about 1 minute.
Whisk the egg yolk in with the cream and milk and stir mixture into the garlic and butter.
Bring to a low simmer and add the Parmesan cheese, cooked pasta and shrimp.
Toss to combine.
Season with salt and pepper.
Garnish with more pepper and parsley.
Serve.

Fennel-Crusted Bluefish

2 tsp. fennel seeds
1/2 tsp. whole black peppercorns
1/2 tsp. salt
4 bluefish fillets
1 TBSP. butter or margarine
1 TBSP. olive oil

In a bowl, combine fennel seeds, peppercorns, and salt.
Use to rub on both sides of bluefish fillets.
In a nonstick 12-inch skillet, melt butter with oil over medium-high heat.
Add bluefish and cook until fish is just opaque throughout, 4 to 6 minutes per side.
Serves 4.
Grilled Tuna and Marinated Cucumber Salad

1/4 cup teriyaki sauce
1/4 cup fresh lemon juice
1 TBSP. chopped fresh parsley leaves
2/3 cup olive oil
1 tsp. olive oil
Salt
Pepper
2 fresh tuna steaks
2 medium cucumbers
1/4 cup white wine vinegar
1 TBSP. chopped fresh cilantro leaves
1/2 small onion

In a glass pie plate or bowl, combine teriyaki sauce, lemon juice, parsley, 2/3 cup oil and 1/4 teaspoon black pepper.
Add tuna steaks, making sure fish is completely covered by marinade.
Cover and refrigerate at least 1 hour or overnight.
In bowl, combine cucumbers, vinegar, cilantro, 1 tsp. oil, 1/4 tsp. each of salt and pepper, and onion if using.
Cover and refrigerate at least 1 hour or overnight.
Remove tuna from marinade and discard marinade.
Preheat ridged grill pan or prepare outdoor grill for covered direct grilling on medium-high.
Cook tuna 4 to 6 minutes or until browned on both sides but still pink in center, turning once.
Drain cucumber salad.
Break tuna into chunks and add to salad.
Serve.

Polo Grill
Crabcake

1 whole egg
2 tsp. lemon juice
1/4 tsp. Worcestershire sauce
1 cup Hellman's mayonnaise
1/2 tsp. dry mustard
1/4 tsp. celery seed
2 tsp. Old Bay seasoning
1/4 tsp. salt
1/4 tsp. pepper
1 lb. fresh jumbo lump crabmeat
1 TBSP. chopped flat-leaf parsley
2 TBSP. bread crumbs

Preheat the oven to 425-degrees.
Whisk the egg in a bowl until blended.
Stir in the lemon juice, Worcestershire sauce and mayonnaise.
In a separate bowl, mix the dry mustard, celery seed, Old Bay, salt and pepper.
Add the dry ingredients to the wet ones.
Remove any shell fragments from the crabmeat.
Add the parsley and 2 TBSP. of bread crumbs.
Gently mix with your fingers, taking care not to break too many of the jumbo lumps.
Gently fold the crab mixture into the wet mixture until blended.
Form into 3-inch cakes and coat with remaining bread crumbs.
Chill for 1 hour.
Place the cakes on a large greased cookie sheet and bake for 15 to 20 minutes, or until lightly browned on the outside, turning once with a metal spatula.
Serve with cocktail sauce, tartar sauce and a lemon.

Velvet Corn Soup with Crab and Ham

2 TBSP. unsalted butter
1 TBSP. vegetable oil
4 large shallots
Salt
10 ears corn
1 tsp. minced fresh ginger
1/4 cup dry white wine
3 cups chicken stock or low-sodium broth
2 TBSP. chicken stock or low-sodium broth
6 slice country ham or prosciutto
2 large eggs
2 scallions
6 oz. lump crabmeat
Chile oil

In a large pot, melt the butter in the vegetable oil.
Add the shallots, season with salt, cover and cook over moderate heat, stirring a few times, until the shallots are softened, 5 minutes.
Add the corn kernels and cook for 4 minutes, stirring.
Add the ginger and wine and cook over moderately high heat until the wine is almost evaporated, 2 minutes.
Add 3 cups of the stock and bring to a boil.
Cover and simmer over moderate heat until the corn is tender, about 5 minutes longer.
Transfer the soup to a food processor and process to a slightly chunky puree; return to the pot.
Add the ham, season with salt, and bring to a bare simmer over low heat.
In a small bowl, beat the eggs with the remaining 2 TBSP of stock. Gradually add the eggs to the soup, stirring constantly, until the soup is very thick, 30 seconds.
Remove from the heat.
Ladle the soup into bowls, and top with the scallions and crab.
Drizzle lightly with chile oil and serve.

Tautog with Tomatoes, Basil and Littleneck Clams

1 1/2 lbs. tautog fillets
Salt and pepper
2 TBSP. olive oil
1 TBSP. butter
3 cloves garlic, peeled and finely chopped
1/2 lb. ripe plum tomatoes, peeled, seeded and chopped (about 1 1/2 cups)
15 to 20 basil leaves, washed and julienned
1 cup white wine
24 littleneck clams, live, unopened shells, well washed

Season the tautog with salt and pepper.
Heat the olive oil and butter in a large skillet over medium heat.
Add the fish and saute on each side for 3 minutes.
Remove the fish and keep warm.
To the pan, add the garlic and cook 1 minute.
Add the tomatoes and cook 2 minutes.
Add the basil and wine and bring to the boil.
Reduce heat and simmer.
Place the fish back in the pan over the tomatoes.
Place clams around sides of saute pan.
Return to simmer and cover with the lid.
Cook until clams open, about 3 minutes.

Submit your favorite seafood recipes to Mama Jock at maureenjock@comcast.net.