Vol 37 | Num 6 | Jun 6, 2012

Article by Pat Schrawder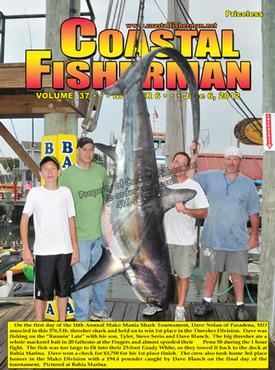 TAKING THE MYSTERY OUT OF INTERFACING

No matter what item of new marine electronics you are installing these days, you will most certainly run into the issue of proper interfacing. That's because these days, just about everything "talks" to everything else in some way or another and making that happen can be a frustrating experience for the novice. Without a doubt, successful interfacing of your equipment can be made easier if everything is of the same brand name but that is not always the case.

Let's take a look at these options. The first major interfacing format was NMEA 0183 and it is still in use today, but it has been upstaged by the newer NMEA2000 that connects devices using CAN (Controller Area network) technology originally developed for the automotive industry. Whatever format you use, they all have the same purpose and design. They are data network designs that make possible the interconnection and the transfer of data between two or more items of equipment such as GPS, plotters, Radar, autopilot, additional displays, instruments, etc.

The newer NMEA2000 is faster than the old 0183, uses standard connectors, will multi-task, has lower power consumption and is supposed to operate better in noisy electrical conditions. Their cables are premade for the most part and include terms unheard of before such as "backbone", "T-joint", "drop cable", "Can bus", "daisy-chain" and "termination". While NMEA2000 equipment is designed to be used with others of its kind, manufacturers have made it possible to mix-and-match different formats with the use of converters. Some manufacturers have their own type of interfacing that is basically a NMEA2000 design, with the addition of certain data feeds and features designed specifically for their equipment.
Three such formats are Simrad's "Simnet", Raymarine's "Seatalk" and Furuno's CAN bus. Depending on the equipment, interface cables may consist of twisted pairs that supply data alone or also supply power to items that require less current.

A basic NMEA2000 data network system consists of a network "backbone" cable with a designated beginning and end using a terminator. Devices are connected to the backbone by the use of "drop cables".

"T-Joints" are used to connect lengths of backbone cable together and to take off one line to go to a piece of equipment. Although Simrad's Simnet and Raymarine's "SeaTalk" are NMEA2000 they use their own type of connectors so adapters may have to be utilized to connect to a NMEA2000 backbone. Drop cables can only be a maximum of 6 feet in length, so that must be considered when laying out the overall design of the NMEA2000 network. The other thing that must be observed is that the final end of equipment must have a terminator installed. Some equipment models are designed with their own internal terminators.

The big advantage of the NMEA2000 network system is the backbone and its ability to easily add new items of equipment without running all new cables through the boat. You can simply add a T-Joint anywhere along the backbone cable where a connection already exists. It can be at the end of the network, between two T-Joints, between a T-Joint and a backbone extension cable or between two extension cables. Separate the existing connection and attach a new T-Joint, then connect the new equipment to it using another drop cable.

The disadvantage of the new system is that it takes a while to get used to the new way of doing things.
Additionally, it involves a certain amount of pre-planning to design where the backbone cable will run and how you will access it in the future to troubleshoot or to install new equipment. You must also factor in the cost of these NMEA2000 cables, T-Joints, etc. As great as this system is, it still seems to me that the old NMEA0183 format is perfectly fine for a basic equipment package that is not likely to add additional items down the line. When purchasing new equipment, you would do well to check out its data format because, whatever my views or yours, NMEA2000 is here to stay.

Pat and her husband, Larry are owners of L&L Marine Electronics on Golf Course Road in West Ocean City, MD.